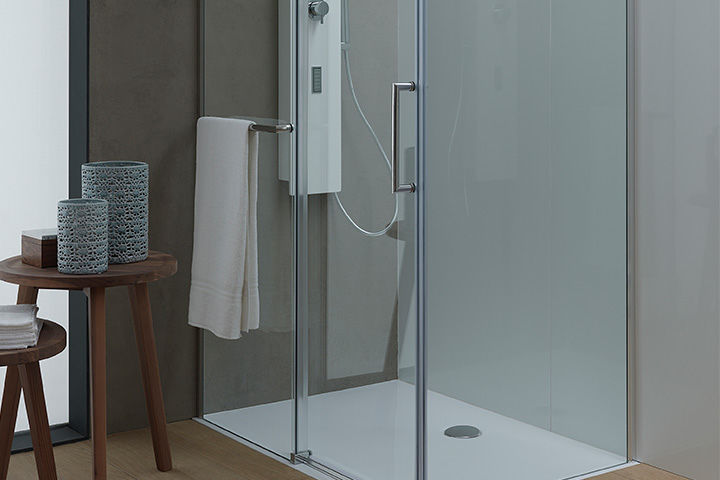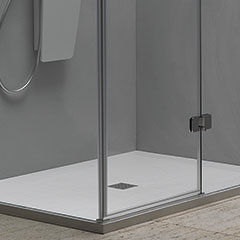 No more unpleasant puddles
An additional aluminum profile and a sealing profile that extend up to the floor surface preventing the water from leaking. To not finish your showering in unpleasant water puddles all over the bathroom.
Opening according to your wishes
Shower cabins offer you different door opening options for optimal functionality in your bathroom.