SQ line offers you a choice between clear tempered glass and chinchilla tempered glass.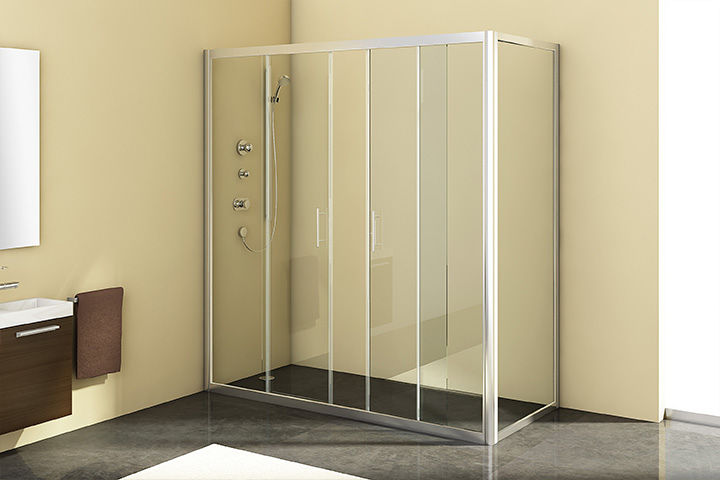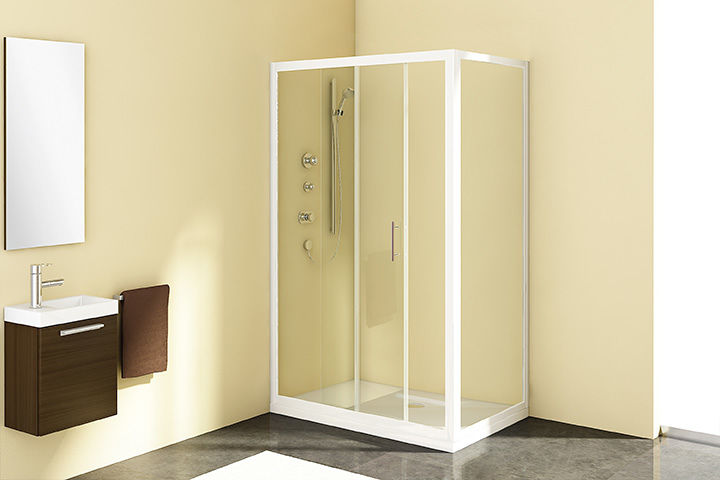 High watertproofing factor
Shower cabins, walls and doors have the waterproofing factor F1, which means they have an aluminum frame with excellent waterproof properties. The right choice when you are showering often and using massage showers with a large amount of water.
Opening according to your wishes
Shower cabins offer you different door opening options for optimal functionality in your bathroom.